Educational Opportunities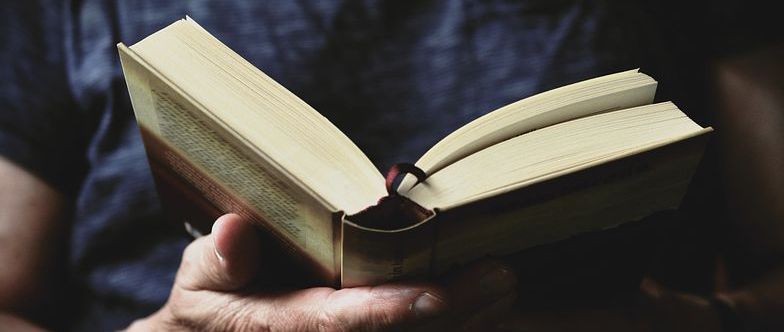 The Louis B. Silver Religious School (LBSRS) is PJTC's youth education program. Headed by the warm and inspiring Rabbi Aimee Gerace, the LBSRS faculty is focused on developing each student's life-long commitment to Judaism through learning and social engagement. With over 120 students enrolled in PreK through 12th grade classes, our community represents a range of Jewish observance and identities that we cater to and embrace. For more information or to register, click here.
PJTC hosts an award-winning chapter of United Synagogue Youth, offering a USY program to Jewish 7th-12th graders and a Kadima program to 4th-6th graders, with Jewish education organically infused into each fun-filled youth event and activity. Whether it be a sleepover in the Sukkah, a day of volunteering, jumping at a trampoline park or making a Purim music video, our local chapter has created a haven for any young Jew to build their Jewish foundation and feel at home with both old friends and new. For more information, click here.
B'nai Simcha is a developmental preschool that shares the PJTC campus. They encourage children to explore the world while developing gross and fine motor skills, hand-eye coordination, language skills, and a strong sense of self esteem. B'nai Simcha's approach is total integration — there are no "Jewish" times or "secular" times. Their goal is to present a program in which developing a Jewish identity is a natural and enjoyable process. Click here to visit the B'nai Simcha website.
The B'nai Mitzvah (Bar for males, Bat for females) is a rite of passage in Judaism when the person "comes of age" and is obligated to perform the Jewish mitzvot (commandments). This generally occurs at age 13 for boys and age 12 for girls, but many adults who convert to Judaism or choose to affirm their commitment to Judaism can also become B'nai Mitzvah at any age.
PJTC's religious school builds the knowledge-base and foundation for B'nai Mitzvah, and during 5th grade, our clergy and Youth Director will work with your family to begin planning and study and to set their date for the big day. The B'nai Mitzvah student's obligations will include:
10-12 months of tutored study, leading prayers according to their inclination and ability

Reading/chanting Torah and Haftarah text

Delivering a d'var Torah (sermon)

A Mitzvah Project fulfilled by the student and, at times, as a group with other students.

Supporting each other by attending each other's B'nai Mitzvah and leading mincha (afternoon prayer service) together
Our clergy and staff are here to make sure your family is supported during this transition and ready when your special day arrives. For more information, contact our B'nai Mitzvah Coordinator.
Are you a PJTC B'nai Mitzvah student preparing for your big day? Click here for resources.
There are always opportunities to learn and grow at PJTC, no matter your age or interest. Our staff and clergy, along with our Adult Education Committee, have designed educational programming to meet the needs of our very diverse congregation and the Greater Pasadena Jewish community. We are always listening for new, exciting courses to pursue, and welcome your input and participation (just email our Adult Education Committee). Our current curriculum offering includes:
Exploring The Torah
Take a tour of the Bible with Rabbi Jason Mann. Class is ongoing and meets Thursdays at 9:45 AM. Click here to inquire/register.
Hebrew Language Class
It's never too late to learn Hebrew! People of all ages are encouraged to join Nurith Brier as she teaches Beginner and Advanced Hebrew language classes. Click here to inquire.
Jewish Meditation Group
Silent meditation, Jewish learning, and mindful reflection are used to find balance of mind, body and spirit. Group meets Tuesday's at 8:45 AM Click here to email for more information.
Melton Classes
The Florence Melton School of Jewish Learning engages adult learners in a life-enhancing study of Jewish texts and ideas that nurtures and deepens Jewish community worldwide. Through classes (both in-person and online) and travel seminars, Melton learners find Jewish texts and ideas accessible and relevant to their lives. PJTC is the sponsoring organization of Melton's Pasadena Community chapter, and hosts an ongoing variety of classes that interest our community. Click here to find information about current classes. For further information, contact melton@pjtc.net.
PJTC is part of the Interfaith Study Group, a joint effort by All Saints Church, the Islamic Center of Southern California, and PJTC to learn and appreciate the commonalities and differences between our faiths. To learn more or get involved, click here.
The Rabbi Maurice T. Galpert Memorial Scholarship Award:
In the thirty-five years since the passing of our beloved Rabbi Maurice T. Galpert, new families and a new generation of PJTC members have walked through the doors of the sanctuary that bears his name, and for thirty-one years we have honored his memory by awarding the Rabbi Maurice T. Galpert Memorial Scholarship.
During the thirty-six years he served at PJTC, Rabbi Galpert left an indelible impression on our community. He was loved and admired as a scholar, a mentor, a confidant and a friend. Rabbi Galpert helped us bring out the best in ourselves as he led the congregation to become the thriving Jewish community we are today.
The Rabbi Maurice T. Galpert Memorial Scholarship Award will consider proposals from applicants who are pursuing graduate degrees and have a long-range goal leading to scholarly development. The award consists of $3,500 to be used toward the implementation of the selected project or activity and a certificate designating the awardee as a Galpert Scholar. In addition, the awardee's name will be added to the plaque in the foyer of the sanctuary.
The deadline for submissions for the 2023 award is August 1, 2023.
Applications should include the following materials:

1) an autobiography describing activities, interests, goals and accomplishments
2) a proposal for the project and its relevance to the scholarly development of the applicant
3) sealed undergraduate academic transcripts
4) two letters of recommendation attesting to the personal and academic excellence of the applicant, sent directly by the recommender to the Scholarship Award Committee co-chairs
Mail your completed application to the Rabbi Maurice T. Galpert Memorial Scholarship Award Committee:

Janice Pais & Debby Singer
2246 Lambert Drive
Pasadena, CA 91107
Click here for application guidelines.
Wed, October 4 2023
19 Tishrei 5784
Wed, October 4 2023 19 Tishrei 5784