Adult Education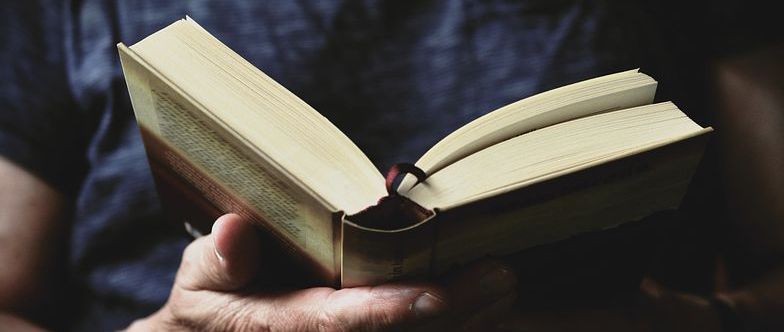 Adult Education
Through the active pursuit of educational opportunities by PJTC's clergy, staff, Adult Education Committee, Interfaith Studies Group, and Social Justice Committee, our community provides a plethora of classes, lectures, and discussions to help build knowledge and understanding of the world around us. We're always adding more opportunities!
Scientists In Synagogues | Miller Introduction to Judaism | Melton Classes | Exploring Your Life Through Torah | Sunday Center Learning | Social Halls | Bagel Breakfasts
SCIENTISTS IN SYNAGOGUES SPEAKER SERIES

PJTC is the proud recipient of a grant from Scientists in Synagogues for the 2022–2023 programming year. The Sinai and Synapses project bridges the religious and scientific worlds, offering people a worldview that is scientifically grounded and spiritually uplifting. Our project, The Intersection of Judaism and Science: Coexisting Searches, will leverage the presence of our congregation's scientists and rabbis to explore the nexus of science and religion. We will be posing questions and encouraging discussions that will challenge assumptions about the incompatibility of juxtaposing science and Judaism.

Our program begins on Sunday, September 11th at 7:00pm with a presentation by Dr. Thomas Rosenbaum, President of Caltech, on Science and Faith.
Future programs will include:
"We Can Do It But Should We?" a panel discussion with leading medical researchers and medical ethicists
"Archeology and Torah" with Dr. Kristine Garroway
"Neurology and Free Will" with Dr. Liad Mudrik from the Mudrik Institute in Israel

All programs will be presented in-person and on Zoom. Watch for further information on the specific dates and times.

In addition, we will be creating a blog where our synagogue scientists can share insights into their research and clergy can share their views, there will be programs for our youth, and we will have access to programs offered by other synagogues.

All programs in this series are open to the entire community.
MILLER INTRODUCTION TO JUDAISM
The Miller Introduction to Judaism Program at American Jewish University (AJU) is the largest program in North America welcoming newcomers to Judaism. Whether you are in an interfaith relationship, rediscovering your Jewish heritage, or seeking to convert to Judaism, we are here to support your journey. Our nationally recognized 18-week Introduction to Judaism course covers the essentials of Judaism, including its holidays, rituals, ideas, and traditions. Rabbi Carrier will be teaching this course at PJTC on Tuesday nights at 7:30pm beginning October 25 through March 7 (no classes on December 20 and January 24). Registration is through American Jewish University. Tuition is $350 for individuals and $550 for couples; financial aid is available. Full class schedule can be found here.
This class is open to the entire community.
To enhance our Adult Education program at PJTC, we have become a campus for the Florence Melton School of Adult Jewish Learning. Their courses use ancient and modern texts to explore our Jewish experience and are developed in conjunction with Hebrew University in Jerusalem. As the classes approach there will be more information about how to enroll directly with the Melton School. There is a fee to take these classes but scholarships are available.

These classes are open to the entire community.
Pray It Forward: God, Gratitude, and Gathering Together
Taught by PJTC member Rabbi Jason Mann
Tuesdays 7:30pm-9pm for 6 weeks over Zoom, beginning October 25, 2022

Prayer provides a means to express gratitude. Prayer can be silent. Prayer can be communal. Prayer expresses our deepest needs and appreciation. This course follows the development of prayer, from the Tabernacle in the wilderness of Sinai, to the Temple in Jerusalem, to the Synagogue of today. The course will also explore some of the concepts behind prayer and blessings, as well as the power of meditation, as we link our past, present, and future, to the immediate and the transcendent. This is a journey of the soul—start today.

The Jewish State: Examining the Jewish Identities of Israelis
Taught by PJTC Rabbi John Carrier
Tuesdays 7:30pm-9pm for 10 weeks, beginning March 14, 2023

This course seeks to uncover the diverse and complex faces of Jewish Israeli identity. Beginning with the current state of Jewish Israeli identity as reflected in contemporary Israeli discourse, the lessons then proceed to explore the roots at the foundation of this complex tapestry. The course provides a historic overview of the early Zionist vision, the emergence of the New Jew, and the institutions that shaped the country, providing insights into how Israeli society today reflects the dreams, aspirations, and endeavors of those who settled the Land of Israel. After establishing the historic foundation, the course examines themes, including the evolving religious landscape, the intricate relationship of politics and religion, the interplay of the Mizrachi and Ashkenazi Jews, the dynamic between Israel and World Jewry, and Jewish Renaissance agents in Israel.

EXPLORING YOUR LIFE THROUGH TORAH

A Weekly Torah Discussion
Facilitated by PJTC member Rabbi Jason Mann
Thursdays at 10am on Zoom

The Torah is an amazing source of ancient and eternal wisdom. Our group meets every Thursday morning to harvest this ancient wisdom and explore how we can incorporate it into our modern lives by looking at some teachings based on the weekly Torah portion.

Our group has lively and inclusive discussions. All are invited to participate or just actively listen. No Hebrew is needed to participate. We are all so blessed by meeting together each week. It is a great opportunity to study together and create a caring community to sustain us each day.

To receive the Zoom link and other updates, contact Rabbi Mann.
New! Weekly on Sunday mornings when Religious School is in session, adults can learn, too! Check your PJTC emails for timing and further details.

These classes are open to PJTC members and their guests.

Meet the Mishnah
Join Rabbi Carrier as he introduces you to the early Sages who heroically rescued Jewish faith, practice, and culture after the destruction of the Temple, shaping Judaism as we understand it today. The Mishnah is a sacred text that captures their arguments, their stories, their wisdom, and their chutzpah, and Rabbi Carrier is excited to share it with you.

Speaking Mindfully
Our words have power. A teacher called the Chofetz Chaim (Rabbi Israel Meir Kagan) understood this when he wrote his authoritative work on the Jewish ethics and Jewish laws of speech in the 19th Century. Join Rabbi Carrier to study this wisdom that spans from the Torah through the Talmud up to real-life dilemmas we face today.
During the pandemic, we held weekly online Social Halls to foster both community and relevant discussion, calling on congregants who have talents and expertise to share. We look forward to continuing to meet and learn with each other over Zoom approximately once per month, allowing congregants who prefer to engage online to continue to do so.
BAGEL BREAKFASTS

These Sunday morning events are sponsored by various PJTC organizations. They include conversations led by world-class speakers and authors.
Sun, March 26 2023
4 Nisan 5783
Sun, March 26 2023 4 Nisan 5783